You haven't gone on holiday just yet, have you? Well you better not have - because here is something for you to think of before you go and frolick in all the cake!
The Christmas Equation, also known as Planck's Constant - is a clever little thing able to calculate your weight-gain per second during the Christmas festivites. Planck's Constant is also equal to h, which means heaviness. If you ever wonder about having that extra gingerbread otter, you may sit back and relax - because Planck is going to work out the end result for you, anyway.
The brilliant aspect of the formula is that you may choose if you want to have your answer in Square metres per second, or kilos per second. This opens up for some delightful elbowroom during the feasting on mulled wine, even if you are gaining 0,00614 kg/sec this only equals to 0,00614 m²/sec which is when converted to millimetres equal to 0 mm²/sec!
So mathematically - you're not gaining a milligram!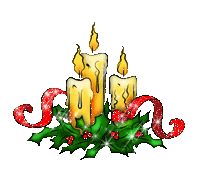 (To anyone who may have heard that Planck's Constant has something to do with Quantum Mechanics, I wish to inform you that this is in fact wrong).