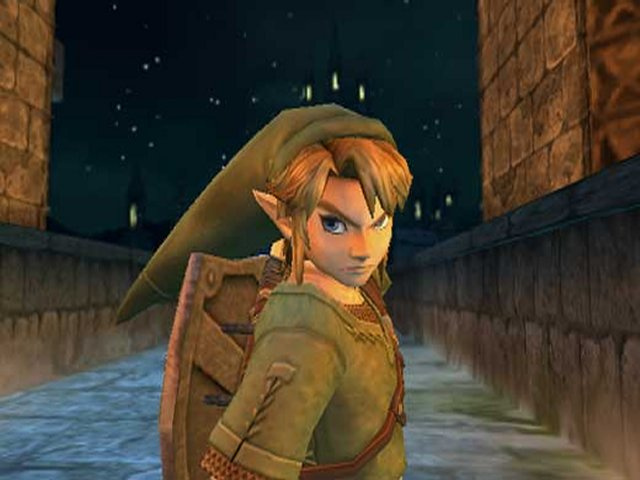 succumb to the dark side, fall over and let yourself bask in the wonderful greatness of The Legend of Zelda: Twilight Princess for Wii.
I've been waiting for years for this game to come out, and now it's finally here!
The family gathers around the television set and we throw ourselves around in excitement, joy and thrill.
The game is but the utmost second most perfect thing in the world.
I love it!
it is so great I do not know what direction to stand upright in, I am in fact so joyful I end up standing on my shoulder at times. Little sparks shoot through my stomach, just like I am a giant creature of wobbling nerdy-jelly.
Now forgive me, I must return to the screen and clap hands, it is simply too fantastic.
Here's the intro: